Careers at Uptime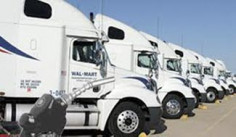 UpTime Fleet Services values team members and offers can-do, ethics-driven candidates a hassle-free environment, aggressive compensation packages, and top-tier benefits arrangements. Check out the positions below and click the link to the right to get started.
Diesel / Gas Engine Technician
Minimum Four Years Experience
Clean Driving Record
CDL Preferred
Tools Needed
Welding Experience Preferred
Service Writer
Minimum Two Years Experience, HD-preferred
Penchant for Unparalleled Customer Service and Commitment to Integrity
Parts Manager
Minimum Two Years Experience
Commercial Vehicle / Fleet Management
Experience Preferred
APPLY NOW
Read to apply? Download an application and send it in today.
DOWNLOAD APPLICATION HERE